HKTDC
GoGBA one-stop platform
The Guangdong-Hong Kong-Macao Greater Bay Area (the Greater Bay Area) is a key driver of Mainland China's development. As an international business hub, Hong Kong is the two-way platform linking companies from the Greater Bay Area and around the world.
Over the years, the HKTDC has been facilitating cooperation between Guangdong and Hong Kong. To support companies in doing business in the Greater Bay Area, HKTDC provides useful official information on regulations, procedures and networks with the GoGBA website and WeChat mini-programme, the latter also offering tools such as public health updates, map, transportation guide and a day counter for individual income tax purposes.
One-stop online support
GoGBA
Through the easy to use electronic platform of WeChat mini-programme, GoGBA offers important business and trade information about the Greater Bay Area, policy updates and a wide range of practical tools, for instance, information on transport and healthcare, and advice on how the days of residence for individual income tax are calculated.
Advisory and Support
HKTDC's Transformation Sandbox (T-box) offers expert support to small and medium enterprises in Hong Kong, including case discussion, experience sharing, professional training and exchange activities.
TDC Activities and Platforms
The activities from HKTDC such as online and physical exhibitions and conferences, market-entry assistance and the e-sourcing platform "hktdc.com Sourcing" present SMEs with valuable practical experience and a chance to understand the GBA market. SME participants can readily apply what they learn from HKTDC's training and advisory to their operations when they are ready.
HKTDC
GoGBA
WeChat
mini-programme
HKTDC's GoGBA platform offers one stop for business support on the GBA. Apart from official information useful for doing business in the GBA, it also provides physical locations (one in Hong Kong and one in Shenzhen at the HKTDC office) where networking events, training or advisory sessions are conducted.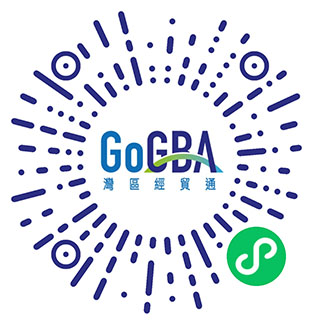 Follow us on WeChat by scanning the QR Code