This section provides information on chambers of commerce, industry organizations and business incubators in the GBA to help businesses make connections and explore new opportunities.
This section lists the websites and directories of relevant government departments such as the Department of Commerce of Guangdong, local bureaus of commerce, free trade zone administrations, federations of industry and commerce, international chambers of commerce, and incubators for start-ups especially in technology and innovation.
HKTDC
GoGBA
WeChat
mini-programme
HKTDC's GoGBA platform offers one stop for business support on the GBA. Apart from official information useful for doing business in the GBA, it also provides physical locations (one in Hong Kong and one in Shenzhen at the HKTDC office) where networking events, training or advisory sessions are conducted.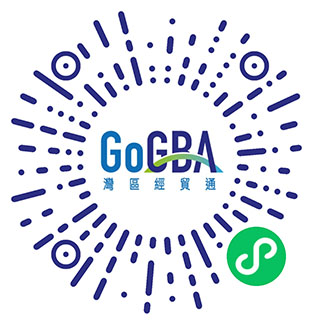 Follow us on WeChat by scanning the QR Code